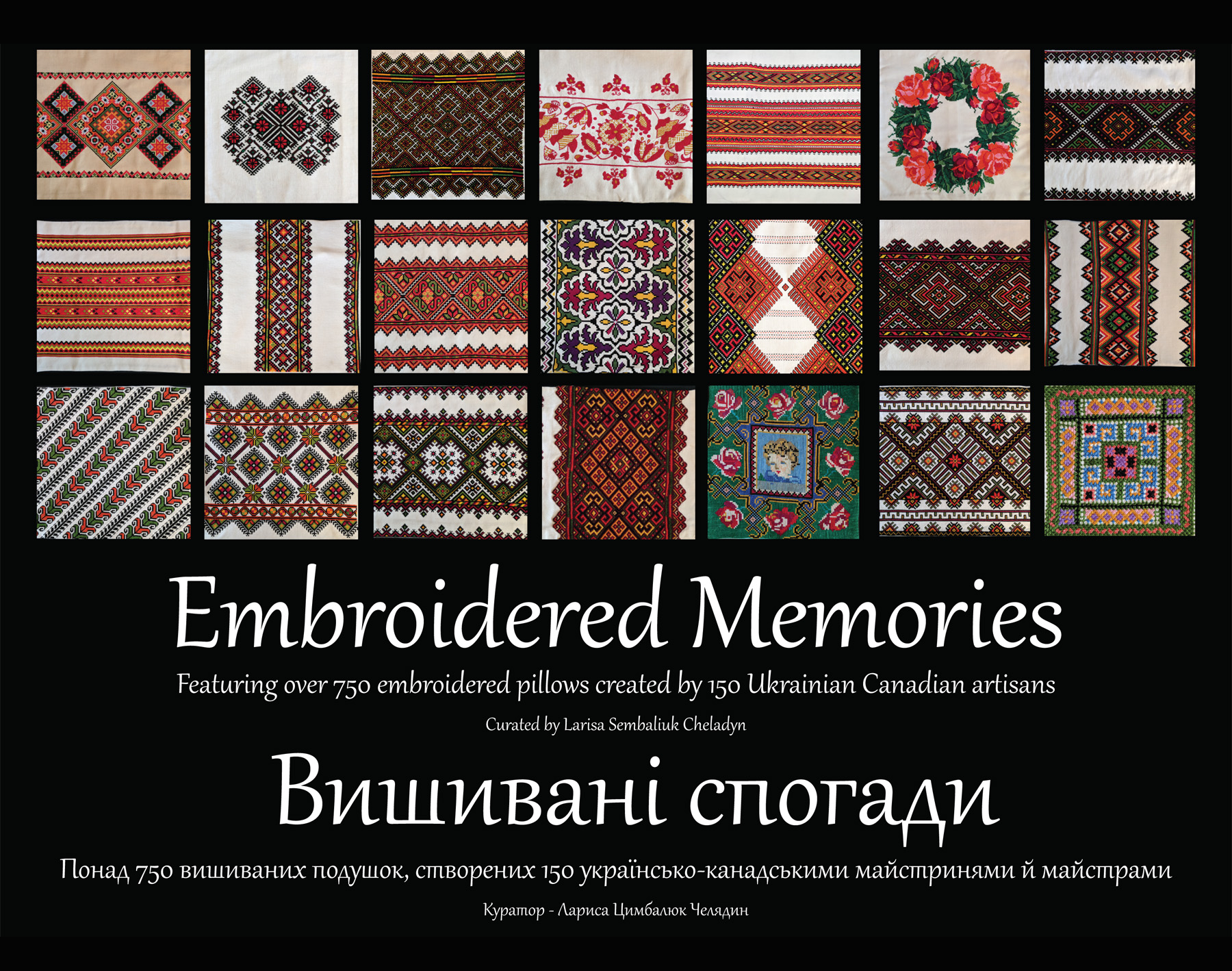 Embroidered Memories is a folk-art installation and exhibit that features over 750 embroidered Ukrainian Canadian pillows – real ones and photographs, gathered from across Canada. They fill the exhibit space, paying homage to the over 150 artisans who so skillfully expressed their personal and cultural expression with a needle and thread.
For some, these beautiful artifacts evoke a deep, intuitive cultural bond to the Ukrainian homeland and immigrant experience. For others, these podushky represent thousands of hours of detailed stitchery and artistic excellence. Whatever the connection, embroidered podushky have become keepsakes out of respect for our ancestors, as well as the sheer beauty of the craftsmanship.
Inspired by her Master's Thesis in Ukrainian Folklore, this installation was created by renowned Canadian artist/curator Larisa Sembaliuk Cheladyn. It features pillows collected across Canada from Sidney, BC to Sydney, NS and shares the stories behind these eclectic artifacts, the artists, and the many others who share a clear passionate relationship to these cultural icons.
KONTACT ALBERTA INTERVIEW
Edmonton - June 2-30, 2020
Hosted by
Alberta Council for the Ukrainian Arts (ACUA)
9534 87 St NW, Edmonton, AB
June 2-30, 2020
This final exhibit of Embroidered Memories was the first exhibition showcased by ACUA in their new gallery space. It was previously exhibited at St. Vladimir's Institute in Toronto as well as Oseredok Ukrainian Cultural Heritage Centre in Winnipeg (see below).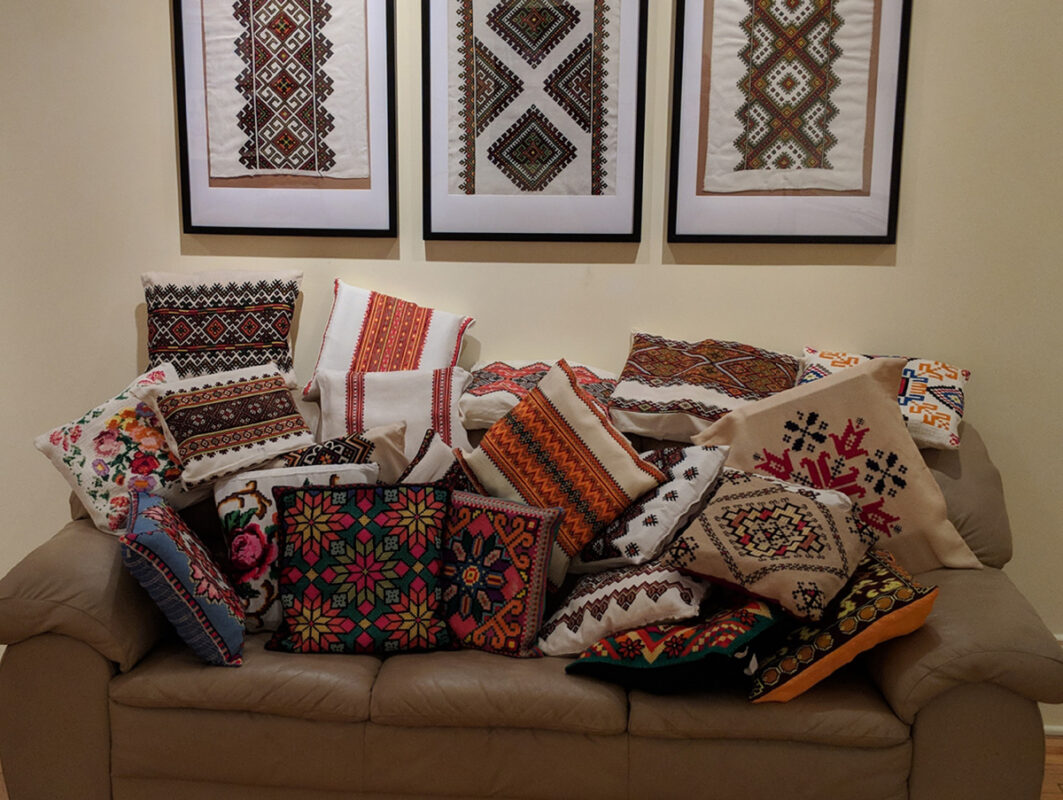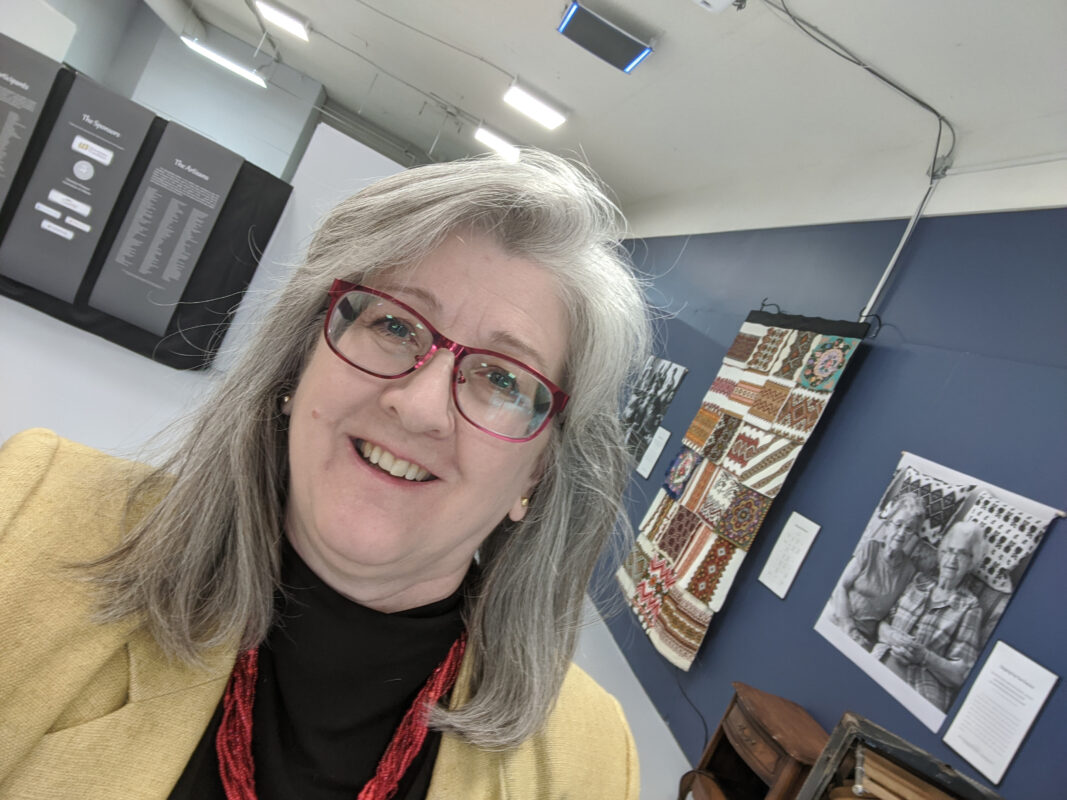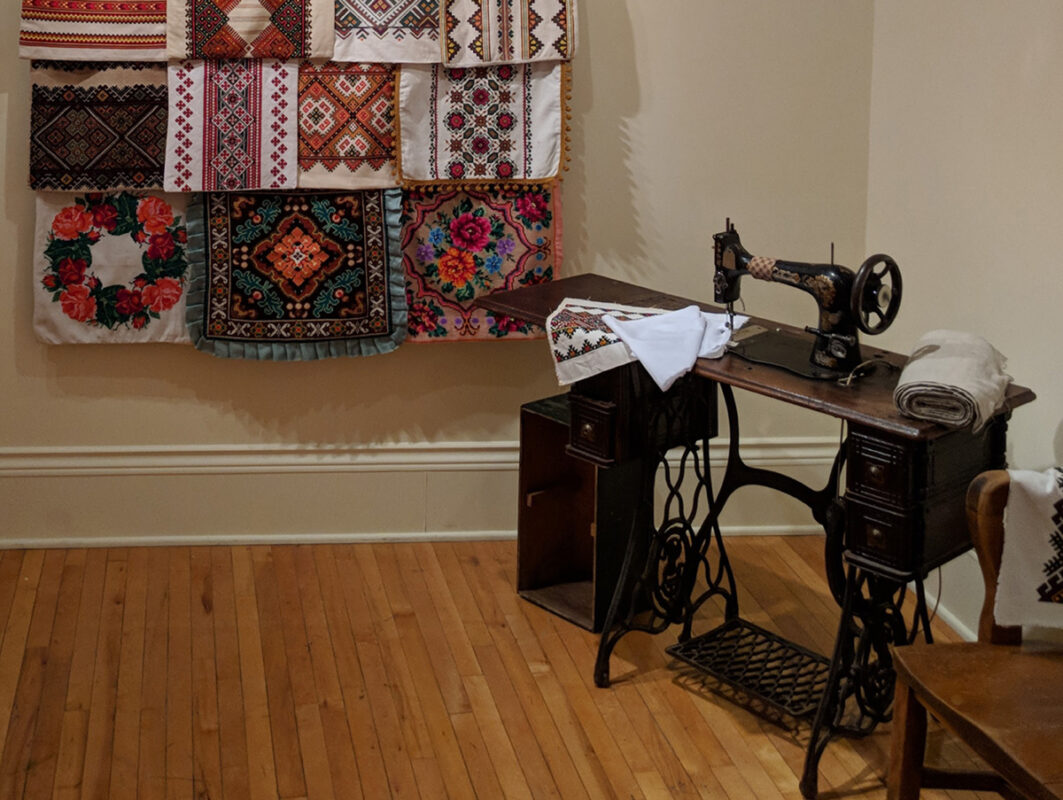 Hosted by
St. Vladimir Institute
Ukrainian Museum of Canada – Ontario Branch
620 Spadina Avenue – Toronto
Sunday March 31 – Sunday June 2, 2019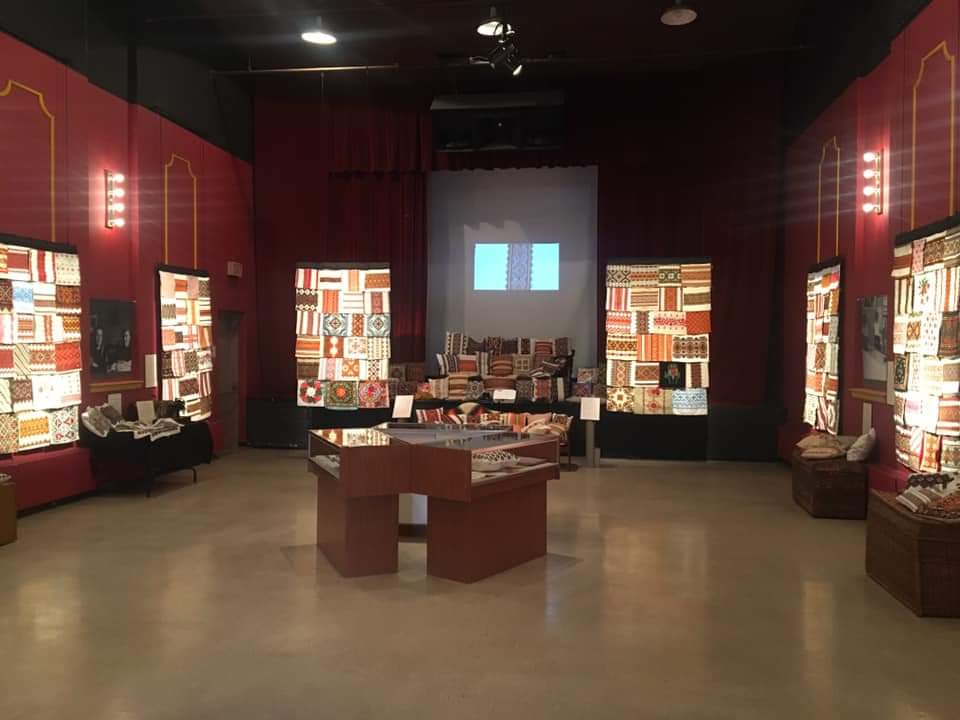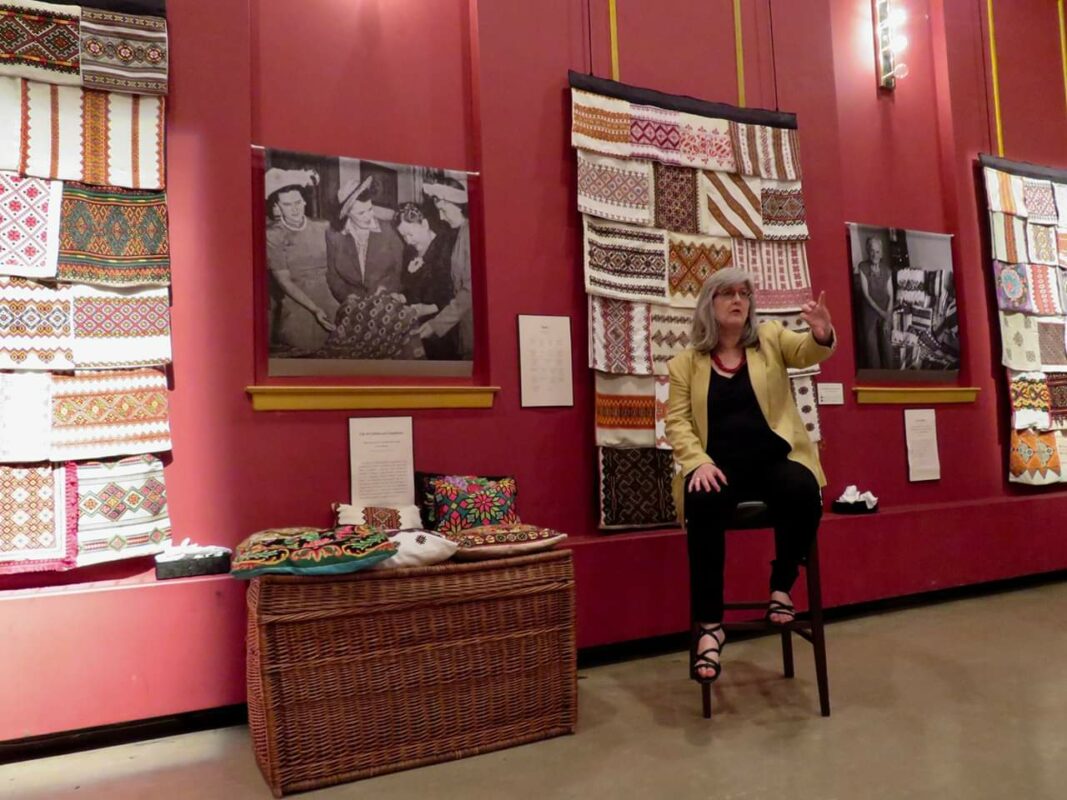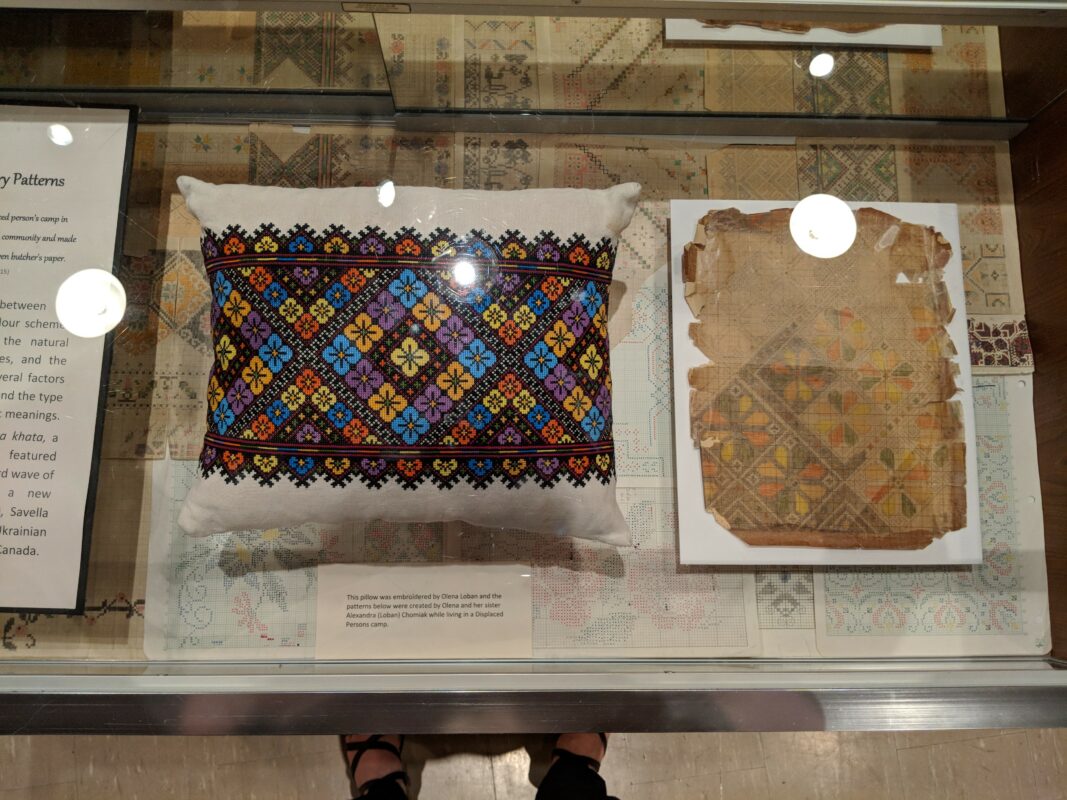 Hosted by
Oseredok
Ukrainian Cultural and Educational Centre
184 Alexander Avenue East – Winnipeg
September 27 – November 24, 2018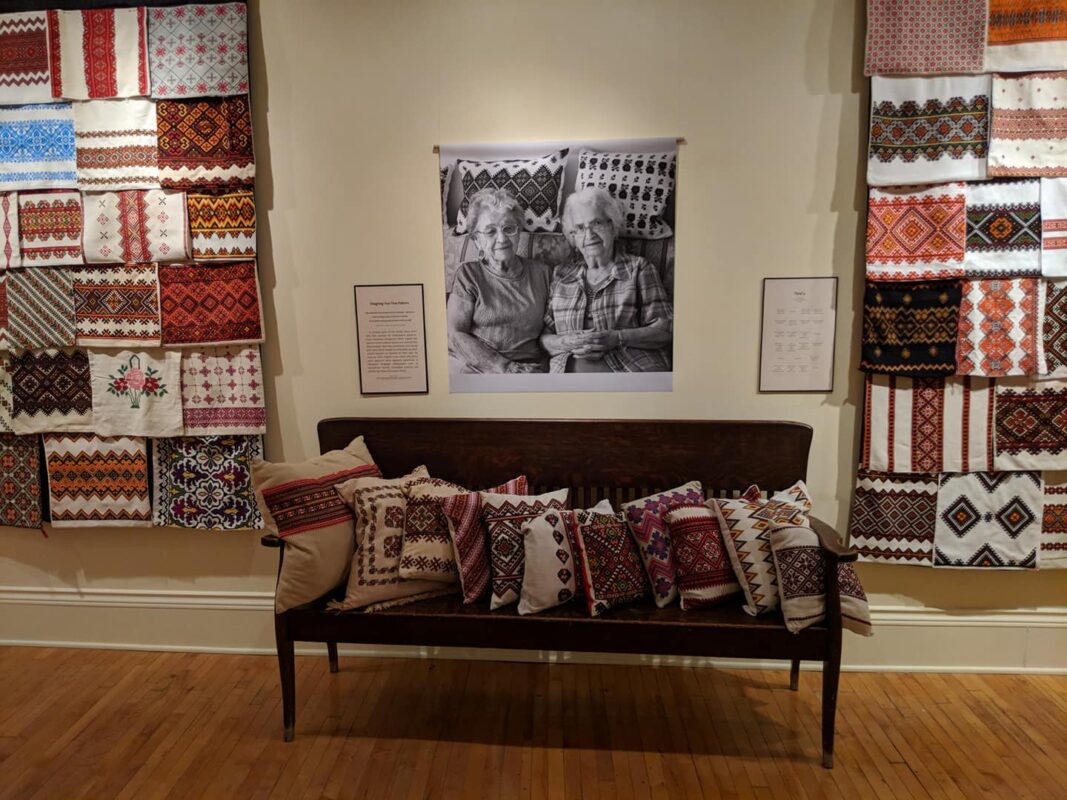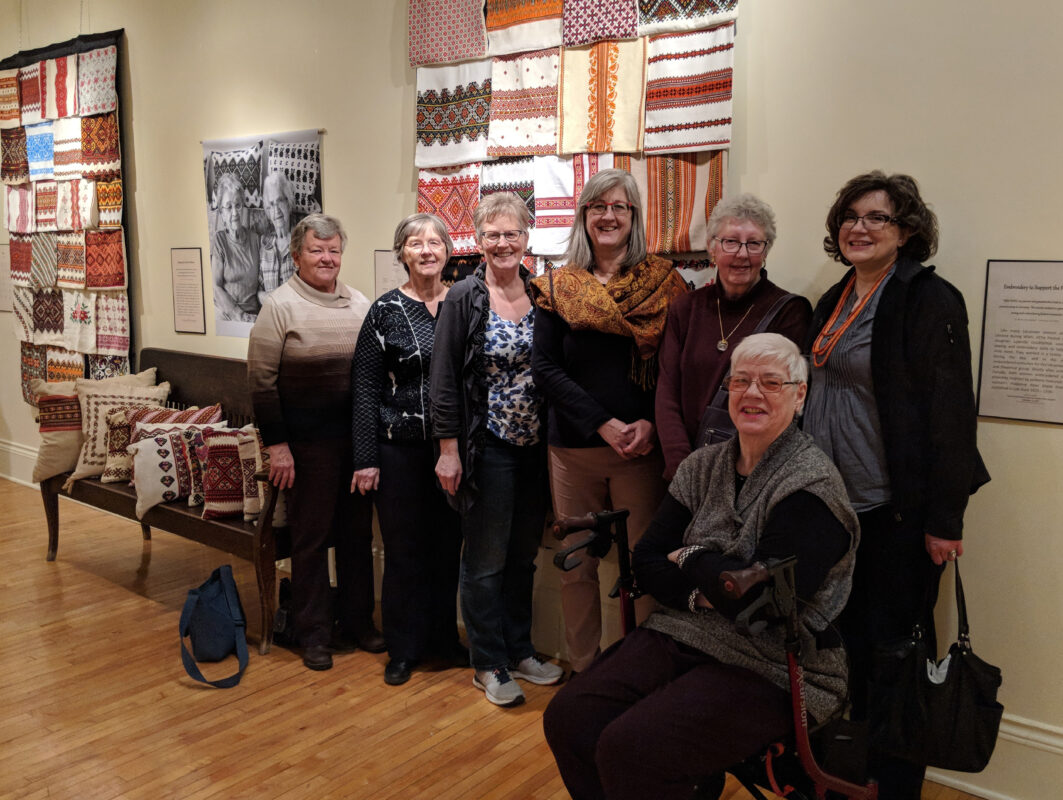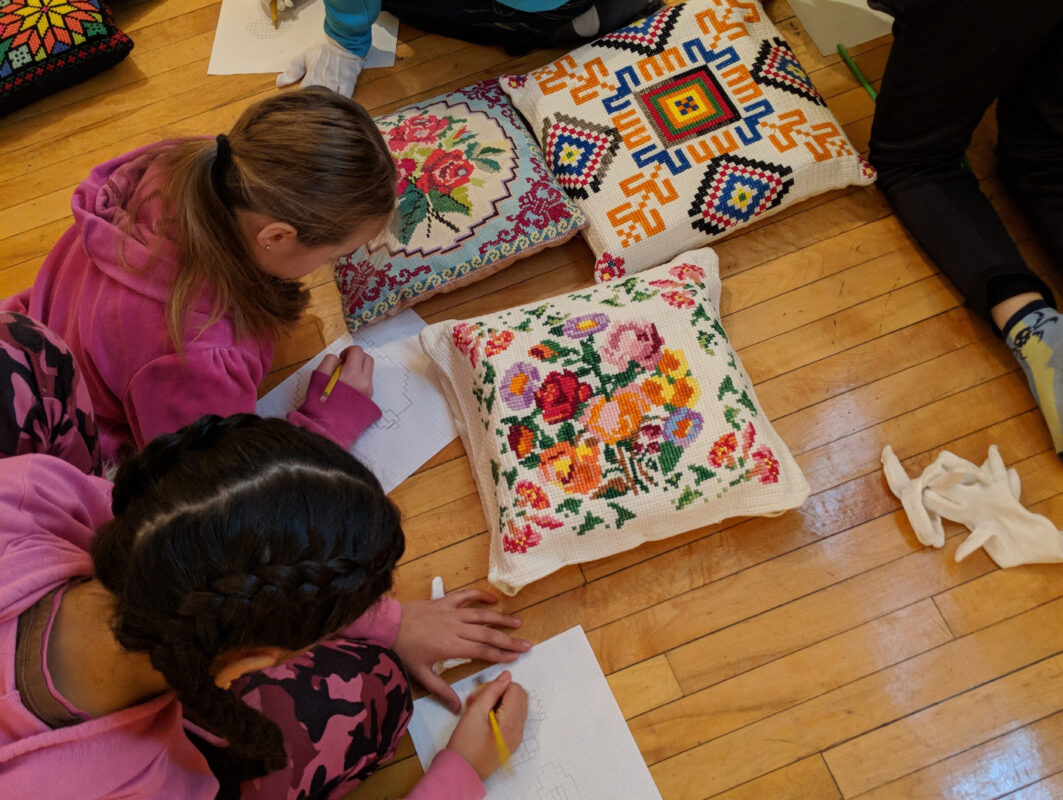 Now available – a classroom activity sheet. Suitable for Social Studies, Math, and Art programming. Perfect for teachers and parents who have young students looking for a fun, end of year activity. Click on image. Print out the activity sheet and bring it and your own pencil to ACUA.


Ukrainian Pioneers
Association of Alberta